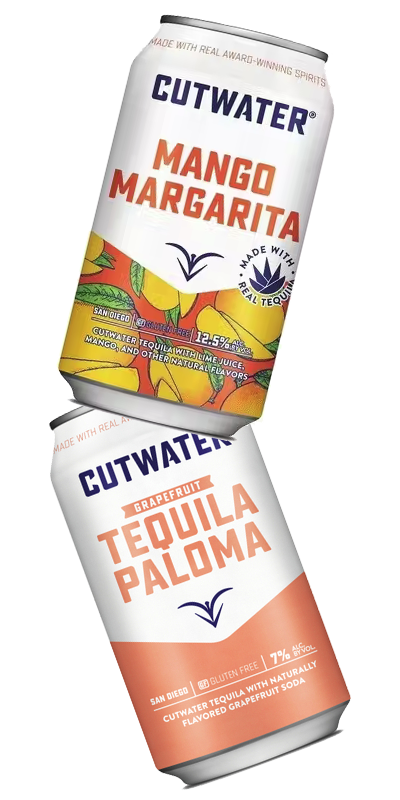 Cutwater Mango Margarita & Grapefruit Tequila Paloma Cans

Mango Margarita -

A tropical twist on the Cutwater classic. Made with real tequila and natural flavors, this fresh take on their margarita delivers a juicy burst of mango.
Grapefruit Tequila Paloma -
A Grapefruit Citrus Twist. This Tequila Paloma puts a south of the border favorite in the palm of your hand. The tequila gives a floral aroma with a smooth finish that complements the sweet flavors of grapefruit soda. It's a sparkling citrus cocktail that will have you dreaming of your next beach getaway.