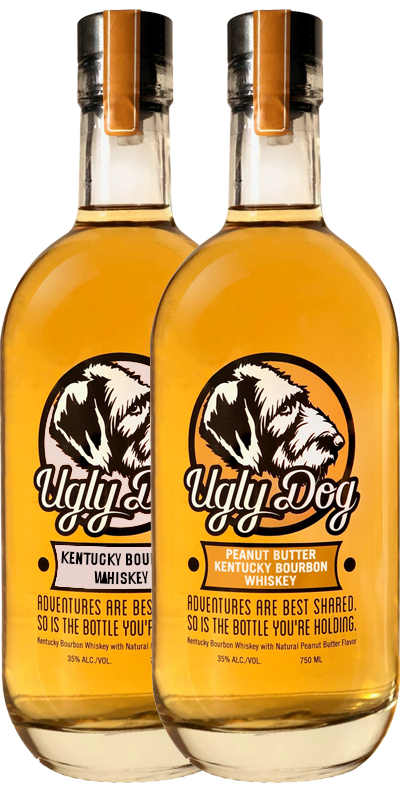 Ugly Dog Bourbon Whiskey & Peanut Butter Whiskey
Peanut Butter Whiskey:
Aged Kentucky Bourbon and organic cane sugar, making for a smooth, rich peanut butter flavor, the company says.
Bourbon Whiskey:
As a true whiskey explorer Ugly Dog has taken on the challenge to bottle a Kentucky Bourbon worthy of our name and to be legally called a Kentucky Bourbon. Kentucky Bourbon is unique to America and has a great history so set yourself up in an easy chair and explore the taste and the tales from the south.