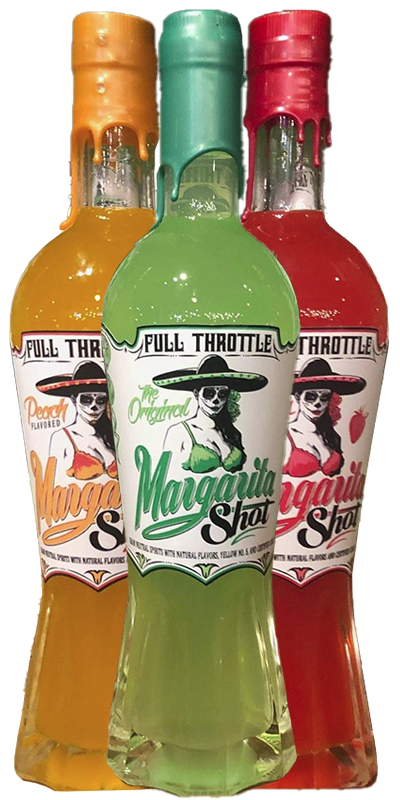 Michael Ballard's Full Throttle Margarita Shot Pre-Mixed Margaritas
Make your next Margarita a Full Throttle one with Full Throttle 70 Proof Margarita Shot! Enjoy as a shot or mix with your favorite Margarita Mixer and be taken South of the Border in an instant.
Flavors:  Peach, Strawberry and Original Lime.